Gazprom EP International Continues Joint Evaluation of Bhola Island Fields in Bangladesh
Gazprom EP International's team invited by Mohammad Ali, Managing Director of BAPEX, paid a working visit to the company's office in Dhaka and the field sites of Shahbazpur and North Bhola. The face-to-face meeting became the first after a long hiatus caused by the spread and effects of COVID-19.
The company representatives discussed the implementation of the Memorandum of Understanding on Bhola Island Fields Evaluation signed on 28 January 2020. The Russian side received a vast amount of technical documentation on these fields. The data obtained will allow analyzing their hydrocarbon potential, carrying out a detailed assessment, and evaluating the prospects for their joint development by the companies.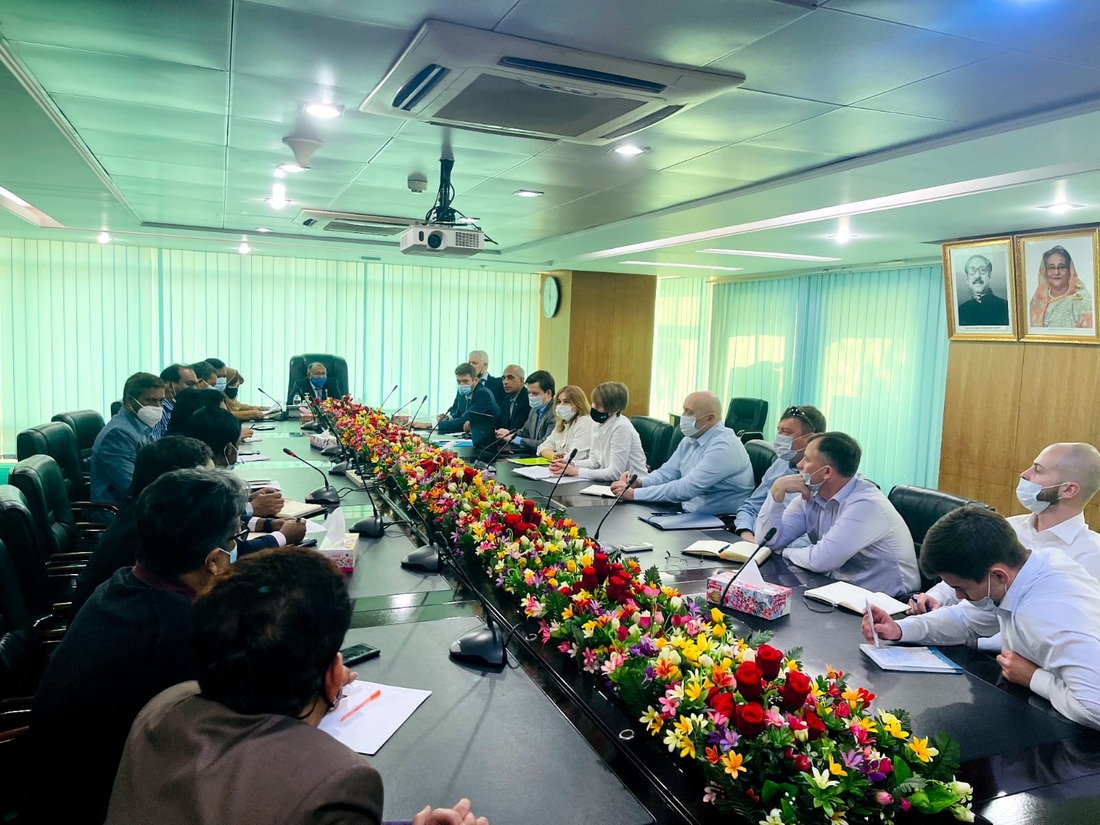 A work session at BAPEX
Background
Gazprom EP International is Gazprom's upstream operator outside the Russian Federation. The company operates in a dozen of countries across three continents and is involved in nearly 20 projects of varying magnitude.
Gazprom EP International has worked in Bangladesh since 2012.

In 2012–2017, the Company designed and constructed 17 exploration and production wells at eight fields of the country.
BAPEX — an E&P company from Bangladesh — remains Gazprom EP International's main partner.
The remaining recoverable reserves of natural gas in Bangladesh are estimated at 285 bln cubic meters; natural gas production — around 24.5 bln cubic meters per year with the existing demand exceeding 30 bln cubic meters.