Uzbekistan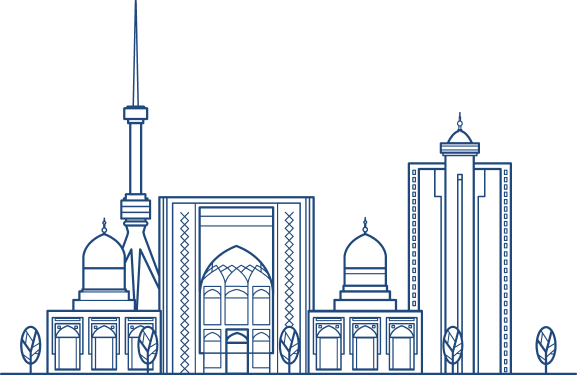 Gazprom EP International in Uzbekistan

Uzbekistan has significant oil and natural gas resources, and is among the major world gas producers.

Active cooperation between the Gazprom Group and Uzbekistan commenced in December 2002, when an Agreement on Strategic Cooperation in the Gas Industry was signed with Uzbekneftegaz. It provided for long-term purchases of the Uzbek gas, participation of Gazprom in gas production projects in the republic under the production sharing agreement (PSA) as well as cooperation in the development of the gas transportation infrastructure of Uzbekistan. In fact, Gazprom became one of the first Russian companies that started investing in the oil and gas sector of economy of this country.

In 2003, a representative office of CJSC Zarubezhneftegaz (today Gazprom EP International) was opened in Tashkent. Its primary goal was the promotion of Gazprom's interests in Uzbekistan, coordination of project operators, cooperation with state bodies, Uzbekneftegaz management and all concerned agencies.



Prospects of Activities


In April 2017, Gazprom and Uzbekneftegaz inked the Agreement on Joint Exploration Works and Organization of Engineering and Innovative Works. The Agreement provides for a study of prospective investment blocks, preparation of proposals on exploration works in the Republic of Uzbekistan, and organization of an engineering and innovation center on the basis of the industry institute JSC UzLITIneftegaz.

In June 2017, on the sidelines of the Saint Petersburg International Economic Forum, the companies signed an Agreement on Strategic Cooperation. The agreement became the basis for the long-term development of mutually beneficial relationship between PJSC Gazprom and NHC Uzbekneftegaz on a wide range of sectors and applications, including:

 — joint prospecting, evaluation and implementation of new projects in hydrocarbon exploration, production, processing and storage in the Republic of Uzbekistan;

 — reconstruction, construction and operation of gas main pipelines, compressor stations and other gas industry infrastructure facilities of the Republic of Uzbekistan;

 — development of projects of using CNG and LNG as motor fuel and for the needs of autonomous gasification;

 — development of bilateral cooperation in experience exchange, training of qualified staff and their professional development;

 — development of science and technology cooperation, including joint research and development works.

Currently the Gazprom EP International specialists continue active study of potentially oil and gas bearing regions of Uzbekistan and free investment blocks offered to foreign companies and that can be of interest for Gazprom. The company has great possibilities of expanding its activities in the Republic. Policy of engaging foreign investors maintained by the Uzbekistan authorities provides Gazprom EP International with the enormous room for manoeuvre. In particular, apart from section of investment blocks from the list of areas prepared by the Uzbek side, foreign companies are offered an option of determining at their discretion the boundaries of territories whose subsurface is to be studied and developed. The Republic still has potential oil and gas bearing regions that are underexplored.