Gazprom EP International and Baker Hughes Discuss Cooperation
On 4 June, Sergey Tumanov, Managing Director of Gazprom EP International, and Elena Akoltseva, President of the Russia and CIS region at Baker Hughes, had a business meeting at the St. Petersburg International Economic Forum.
The sides discussed the prospects for technology cooperation between the two companies involving multiple areas. These include field exploration and development, recoverable reserves estimation, hydrocarbon production and storage, geophysical surveys, services, as well as the provision of equipment and integrated digital solutions.
In the course of negotiations, Sergey Tumanov and Elena Akoltseva addressed the possibility of introducing the carbon capture, utilization, and storage technologies by Baker Hughes in several projects implemented by Gazprom EP International.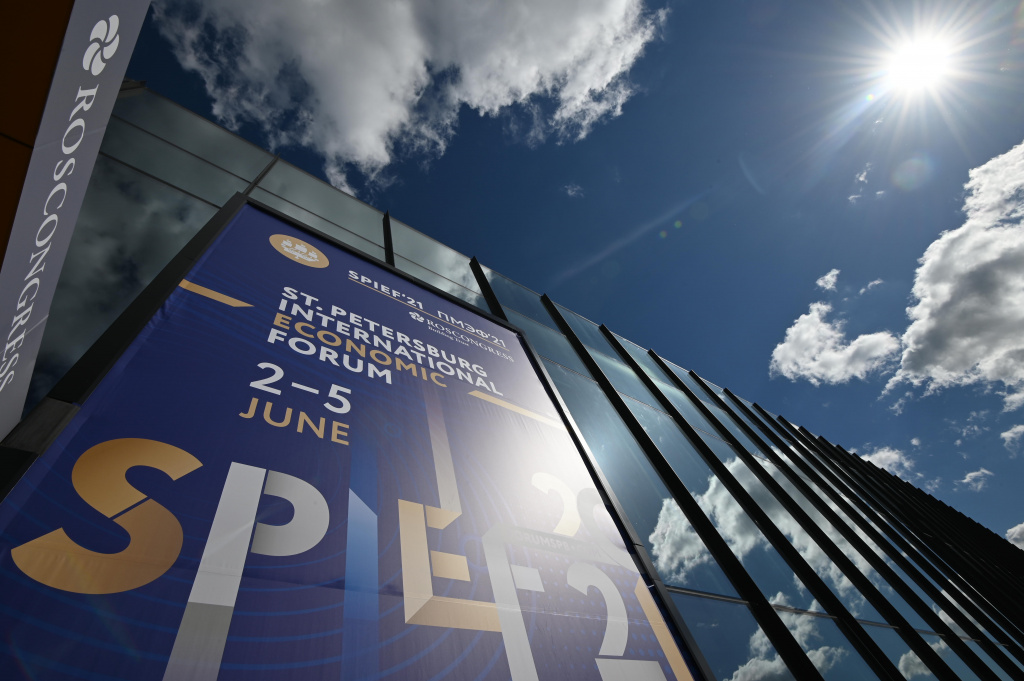 Background
The EXPOFORUM Convention and Exhibition Center hosts the 2021 St. Petersburg International Economic Forum from 2 to 5 June. The main theme of the Forum is "A Collective Reckoning of the New Global Economic Reality".
Gazprom EP International is Gazprom's upstream operator outside the Russian Federation. The company is headquartered in Amsterdam, the Netherlands. The company operates in a dozen of countries across three continents and is involved in nearly 20 projects of varying magnitude.
Baker Hughes is a technology energy company that provides solutions to energy and industrial customers worldwide.