News
February 2019 year
February 18, 2019
On Friday St. Petersburg held a working meeting of the "Human Recourses, Education and Science" Working Committee of the International Business Congress (IBC). Elena Kasyan, Head of Department at Gazprom, hosted the meeting.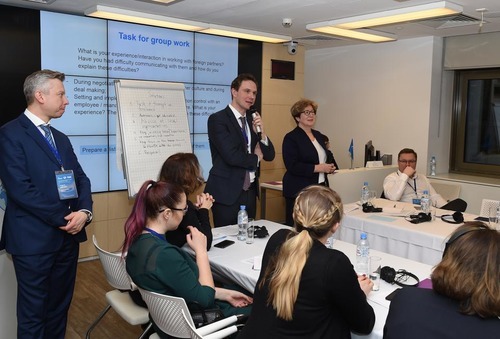 February 15, 2019
A consortium of 
Total
E
&
P
Bolivie
and
Gazprom
EP
International
have started drilling
Ñ
ancahuaz
ú
—X1, the first prospecting well with a target depth of 5200 meters, at the Azero block. 2020 is expected to see the end of well construction.