Renat Dzhafarov Wins Sci-Tech Competition Among Young Scientists and Experts
November 17, 2021 14:43
Renat Dzhafarov, Senior Specialist of the Drilling Division, Gazprom International, won the Sci-Tech Competition among young scientists and experts in the nomination Informatization and Automation in the Gas Industry with his paper entitled "Combining Machine Learning Algorithms and the Monte Carlo Method in Planning Well Drilling Time".
R. Dzhafarov's paper describes a mathematical model for the probabilistic estimation of the optimal well drilling time developed on the basis of machine learning algorithms and the Monte Carlo method. It analyzes the initial data and automatically selects the parameters of the drilling mode according to a set of specified criteria to reach the technical limit.

The model tested by R.Dzhafarov on the real gage data from the Sillimatite gas field in the North Sea has confirmed its practical importance.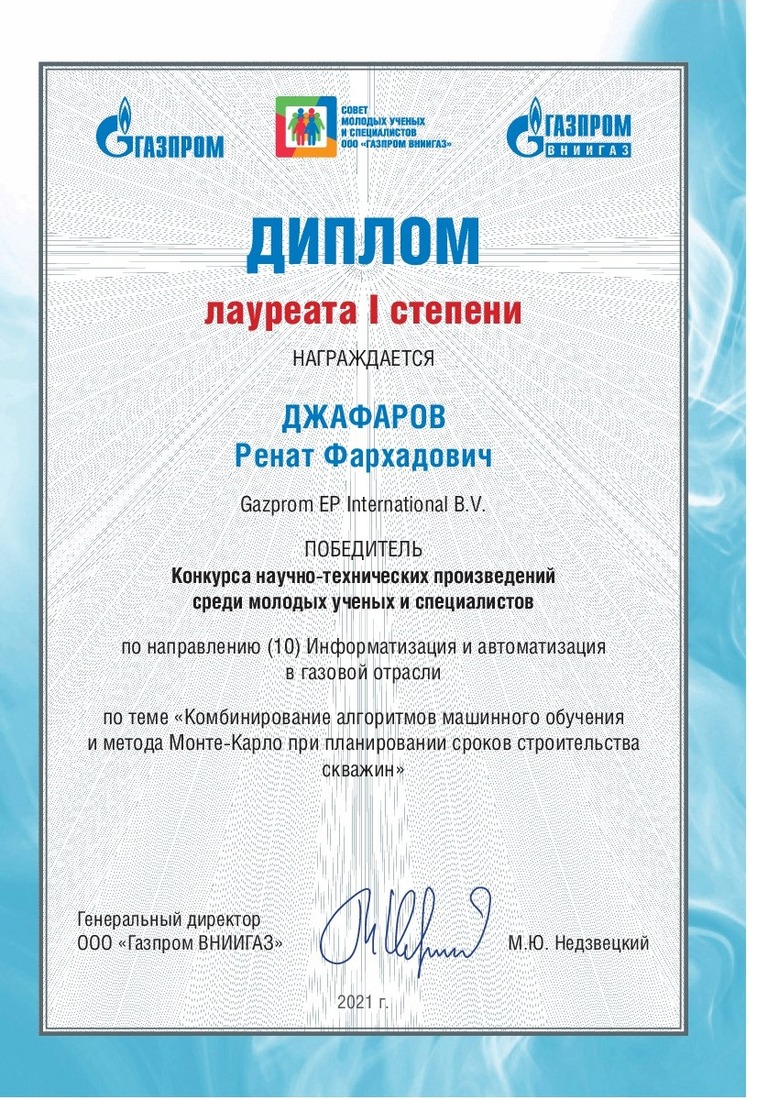 Background
The Sci-Tech Competition among young scientists and experts has been held by Gazprom VNIIGAZ since 2017. This year saw 90 young employees from 34 Gazprom subsidiaries compete in 10 nominations.