First Well Spudding Ceremony Takes Place on Bhola Island under a New Project
On 19 August 2022, the Tabgi-1 well spudding ceremony was held on Bhola Island in the People's Republic of Bangladesh (the first well under a new agreement on three wells construction on the island). The Tabgi-1 well will be followed by the Bhola North-2 appraisal well and the Illisha-1 exploration well. The projected depth of each well is approximately 3,500 m. The total number of wells drilled by Gazprom International will amount to 20 upon the completion of the project.
Mahbub Hossain, Senior Secretary, Energy and Mineral Resources Department, Ministry of Energy of Bangladesh, Nazmul Ahsan, Chairman of state-owned corporation Petrobangla, Mohammad Ali, Managing Director of BAPEX, Alexey Belebezyev, Director of the Representative Office of Gazprom International in the People's Republic of Bangladesh, and other officials attended the ceremony.
"Spudding a new well stands out as an important milestone for the entire energy sector of the Republic of Bangladesh. Continuously growing domestic energy demand still overtakes today's production. Hydrocarbon potential development on Bhola Island will increase energy resource production in the People's Republic of Bangladesh. I expect that this project will give an impetus to the growth of national economy and I also look forward to there being a long-lasting and mutually beneficial energy partnership", said Alexey Belebezyev.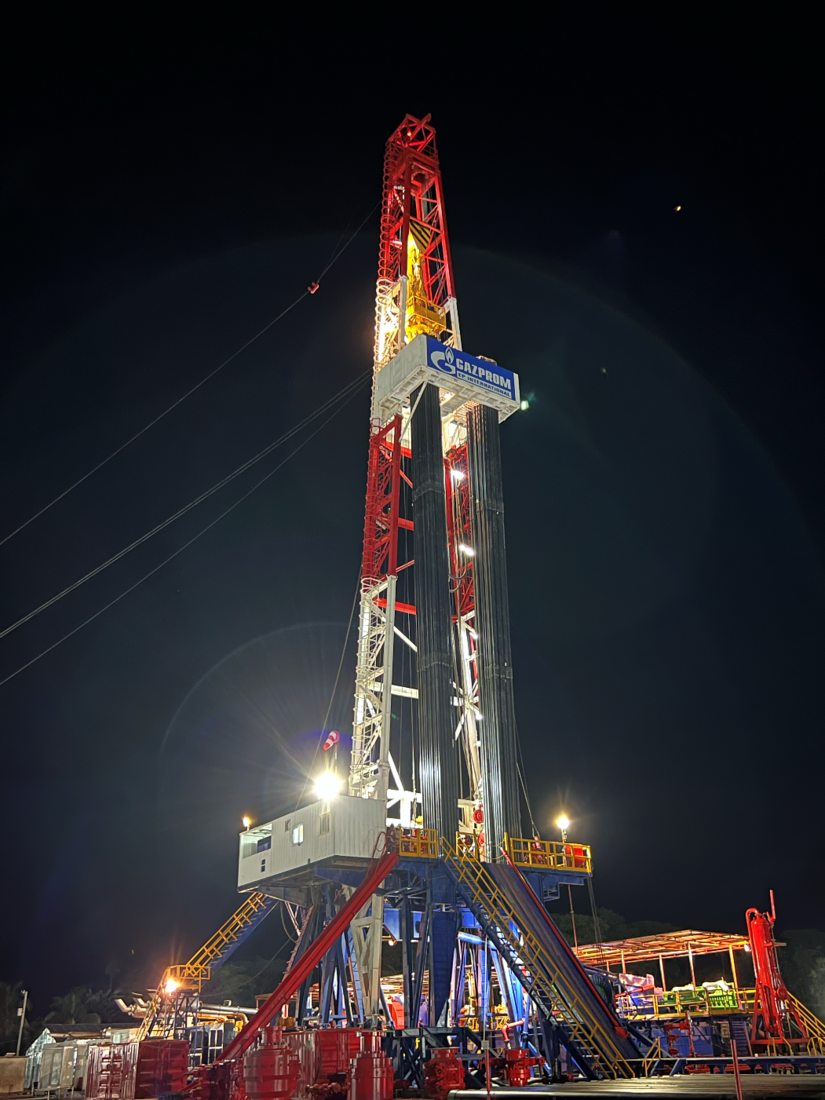 Background
The state-owned oil, gas and mineral corporation Petrobangla is the Gazprom Group's principal partner in Bangladesh.
In 2012 and 2015, Gazprom EP International was awarded with the contracts for exploration and production wells construction in the gas fields of Bangladesh.
Since 2012, Gazprom EP International has constructed 17 appraisal, exploration and production wells in 8 fields in Bangladesh.
In January 2020, Gazprom and Petrobangla inked a 5-year Memorandum of Understanding on Strategic Cooperation.
In July 2021, Gazprom EP International and BAPEX signed an agreement on three wells construction on Bhola Island.