Gazprom EP International and 1C Sign Agreement on Strategic Cooperation
October 8, 2021 14:32
Sergey Tumanov, Managing Director of Gazprom EP International, and Boris Nuraliyev, Director of 1C, signed an agreement on strategic cooperation on 7 October at the 10th Saint Petersburg International Gas Forum.

The agreement defines the main areas of cooperation in IT. And in particular, the joint implementation of a number of projects aimed at integrated automation of business process in Gazprom EP International using 1C: Enterprise software.
The projects include an upgrade of the automated system of the finance and economics block, creation of a unified digital HR platform, implementation of a solution package for a centralized mobile device management (MDM), and development of the electronic document management system.


«We represent the interests of Gazprom in different regions of the world. A unified information space of the Group Companies and document management automation is one of the important stages of improvement of the management and reporting system. Expansion of cooperation with 1C under the signed agreement will allow us to develop promising areas in IT, improve speed and quality of the decision-making process, ensure a high level of security and efficient operations,» said Sergey Tumanov, Managing Director of Gazprom EP International.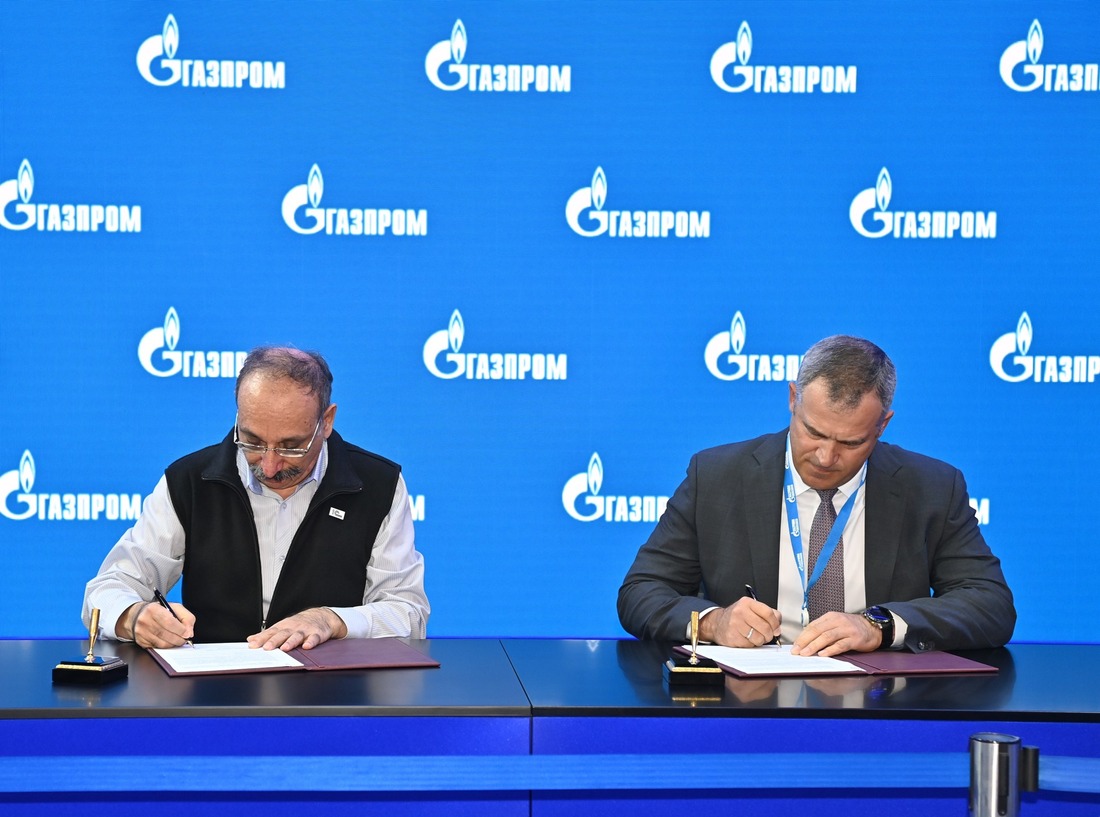 Photo: PJSC Gazprom,Boris Nuraliyev and Sergey Tumanov
Background
Gazprom EP International is Gazprom's upstream operator outside the Russian Federation. The company is headquartered in Amsterdam, the Netherlands. The company operates in a dozen of countries across three continents and is involved in nearly 20 projects of varying magnitude.
1C is a company founded in 1991 to develop, distribute, publish, and support software for businesses and private use. Among the most famous products of the company are 1C: Enterprise systems that are widely used in Russia and the CIS countries, and successfully applied by companies in many countries of the world.
In 2020, in the fourth international contest of 1C Partnership Network the project of implementation of an electronic document management system (EDMS) in the Gazprom EP International Group on the basis of 1C: Document Management 8 software was awarded the first place in the Central and Eastern Europe.