Sergey Tumanov Meets Mohamed Arkab, Algeria's Minister of Energy and Mines
September 23, 2021 19:40
Sergey Tumanov, Managing Director of Gazprom EP International, visited the People's Democratic Republic of Algeria and met with Mohamed Arkab, Minister of Energy and Mines. Igor Belyaev, Ambassador of the Russian Federation in Algeria, and Ivan Nalich, Trade Representative of the Russian Federation in Algeria, also attended the meeting.
The sides discussed the current state of affairs and the objectives of the El Assel Project implementation. The Russian side informed the Minister of the outcomes of the meetings with the Director General of Sonatrach and the Chairman of ALNAFT.
Mohamed Arkab emphasized the prospects for the development of gas processing, oil refining and petrochemistry in Algeria, and invited to explore opportunities for cooperation in these areas between Gazprom EP International and Sonatrach that will create a value chain.
The Minister reminded the Russian side of the advantages provided by new Algerian Law No. 19–13 governing hydrocarbon activities for the development of a mutually beneficial partnership in exploration and production, as well as in the processing of the produced hydrocarbons. This new law envisages a revised fiscal regime that is more beneficial and enticing for foreign investors. Apart from that, the law adds flexibility to contracting processes. Mohamed Arkab highlighted the need to find and implement processes that would speed up the timing of joint projects.
"A successful implementation of the Rhourde Sayah and Rhourde Sayah Nord Project can further streamline the mechanisms for effective management of joint projects and serve as a basis for expanding the company's presence in Algeria. In addition, this may be an incentive for other Russian players to come to Algeria", said Sergey Tumanov.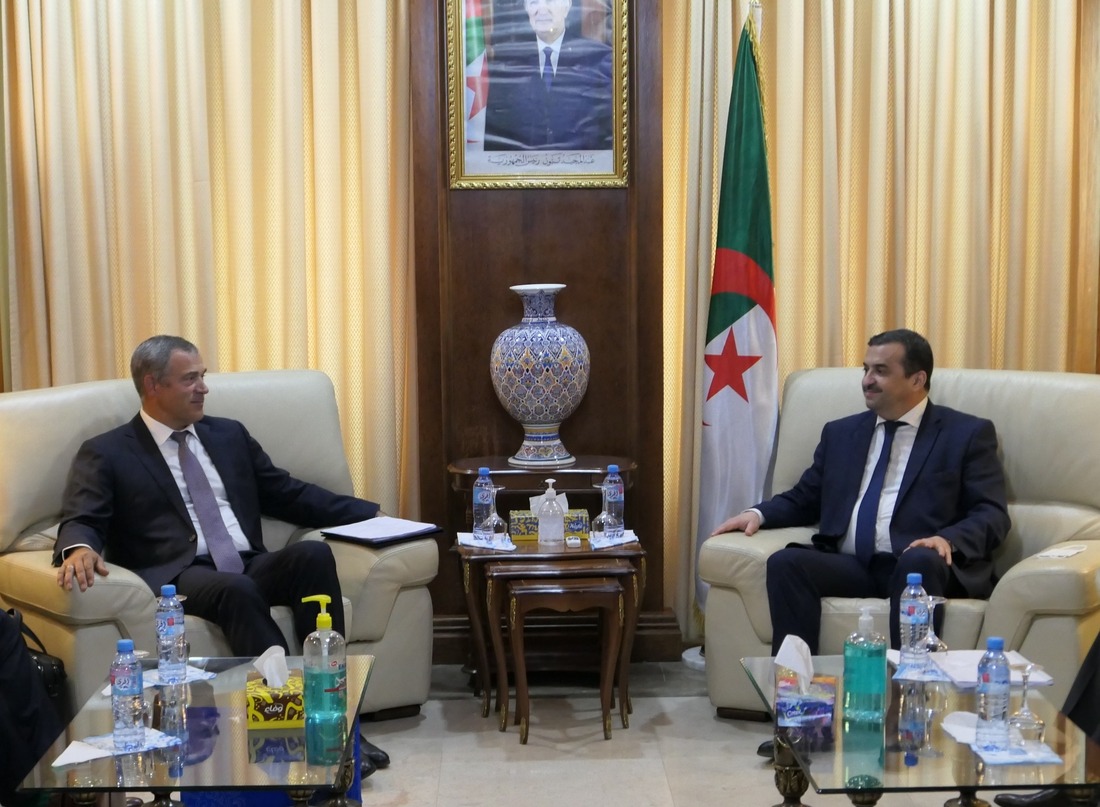 Sergey Tumanov and Mohamed Arkab
Background
Gazprom EP International has been an operator of the El Assel license area since 2009 conducting business activities via its Branch Office in Algiers. Its participating interest in the project is 49%. The remaining 51% belongs to Sonatrach, a state-owned company. As part of the exploration program, 3D and 2D seismic survey was carried out at the site, the data was processed and interpreted alongside with the historic seismic data; eight exploration and appraisal wells were constructed.