Sergey Tumanov
Managing Director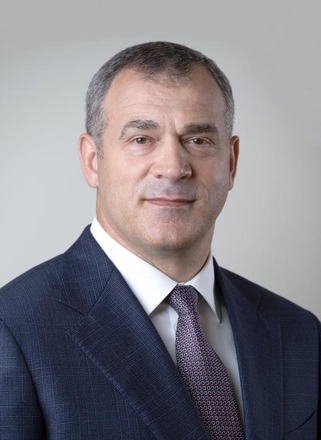 Born on June 19, 1970 in Omsk, Russia.
Graduated from the State University of Management in Moscow with a degree in jurisprudence.
Started employment with Gazprom zarubezhneftegaz in 2002.
Led the Company's representative office in the Republic of Tajikistan between 2008 and 2011. With his direct involvement, the Republic successfully deployed an exploration program, drilled Central Asia's deepest prospecting well, and obtained exclusive data on the region's oil and gas potential.
Headed Vietgazprom, a Russian-Vietnamese joint venture, between 2011 and 2015. Supervised by Mr. Sergey Tumanov, the JV delivered multiple large-scale and technologically sophisticated projects, utilized the world's unique deep-water drilling solutions, and discovered the Than Bien gas field.
In 2015 and 2016, Mr. Sergey Tumanov headed the Branch Office of Gazprom EP International in Saint Petersburg.
Has held the position of Managing Director of Gazprom EP International B.V. since 2016.
In late 2019, Mr. Sergey Tumanov was appointed Managing Director — Chairman of the Management Board of Gazprom EP International B.V.